TANJIRO WHAT ARE YOU DOING, YOU CANT FIGHT A TRAIN. IT'S A GIANT HUNK OF STEEL THAT MOVES AT 50 MILES PER HOUR. YOU CAN'T STOP IT TANJIRO, IT'S A TRAAAAAAAIIIN
LOOK OUT!
But he does and he wins, (spoilers Demon Slayer does not die in Demon Slayer film) but with that said what makes this film, ok. It's not a great film, it's an ok film. It's basically 4 episodes of Demon Slayer with better quality animation. Even though Demon Slayer has fantastic animation in the series.
If you liked Demon Slayer then you will like this film. If you haven't heard of Demon Slayer then you are going to be very confused. And I imagine that a lot of people were watching this film as this was one of the highest grossing films in the US this year. Overcoming the hindrance that was the COVID-19 virus which killed/delayed many blockbuster films.
The movie has fantastic action and animation. I've been following ufotable since they produced the Garden of Sinners (Kara no Kyōkai) and have always been in love with their mix of CG and 2D animation. As a continuation of the Demon Slayer storyline it's great. And I also loved how grief was the central theme of the movie and thought it was explored excellently.
If I had to explain what my main problem with the film is that it does not feel as a complete story. This would not be a problem if this was, say, the first 4 episodes of a season 2, where there is almost an expectation that you know the story before the film and you are going to watch the story as it continues. The movie is the bane of soccer mom's and football dad's existence where their nerdy kid who is forced to play sports wants to see the film and the parents are completely lost. It can be two hours of confusion.
My second criticism is more of a nitpick about a missed opportunity than an actual problem with the film. But I thought that having Kyōjurō Rengoku, the Flame Hasira, be the main protagonist of the film. My reasoning is that since he is a new character, explaining his backstory and having him be introduced to the main cast would work as both an entry point for individuals new to the series and returning fans. Here is my vision
SPOILERS
We open with Rengoku hearing from his mother about how people who are gifted with strength are there to protect people. Maybe we see that he was getting into fights that he doesn't really want to get into. Years later he tells his father about becoming a Hasira, to which his father tells him that all his work and effort is meaningless. Rengoku then goes to encourage his brother..
Cut To
Rengoku wakes up, somewhere, the movie tells us that dreams are an important part of this story. Movie proceeds as normal with Tanjiro. When Rengoku starts dreaming we can see his motivation for being a Demon Slayer, as well as a flashback to when he learns about Nezuko, and his doubts about allowing a demon to fight with demon slayers and watching his father lose fighting his spirit, fearing that he will end up like his father. We get Tanjiro waking up from the cursed dream but finds that Rengoku is already awake fighting because Rengoku's fighting instincts prompted him to break free from the curse. Movie proceeds as normal, and we see Remgoku wishing he was stronger to defeat the demon and protect the passengers. He sees Nesuko fighting to protect the passengers and begins to trust her.
Moving proceeds as normal, Tanjero and Inosuke defeat the dream daemon. The movie proceeds to the final battle between Rengoku and the demon Akaza.
I think having Rengoku be the protagonist and center the movie's emotional arc around him would give the film a more complete story and narrative arc. As it is right now Rengoku is a side character whose impact becomes more apparent after this story arc ends.
With that all said, it's a problem of the format and not the actual story. The film is about dealing with grief and accepting the frailty of the human experience. And i thought those are pretty good themes to explore.
Love you all and WATCH OUT FOR TRAAAAAIIIIINS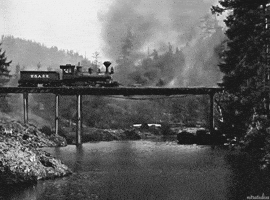 Anishill